Quarterback's Mother Goes After Jameis Winston On Twitter [Video]
We all know about the mother that can get em0tional  while cheering their son during a sports game. They scream, cheer, defend, and protect their child while they are on the field until their son finally wins (or loses).
Now give that mother a Twitter page and they are twice as lethal.
Alabama quarterback AJ McCarron's mother hopped on Twitter last night shortly after Florida State University won the BCS National Championship in a thriller last night.
While Heisman winner Jameis Winston was being interviewed shortly after his comeback win, she commented on his speech before shortly deleting the comment. Larry Brown grabbed the tweet before she took it off.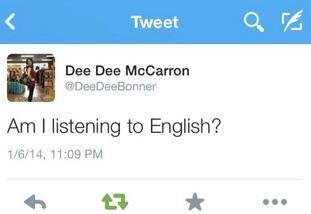 Realizing how racist the comment actually came across she decided to write an apology to the people reminding them that she was not racist.
Any1 that knows our family knows we r far from racist. My tweet was not in anyway meant that way. I sincerely apologize if it offended any1

— Dee Dee McCarron (@DeeDeeBonner) January 7, 2014
Now Winston didn't actually give the greatest of interviews, but the man was excited and in a loss of words so we could give him a pass.
It's just another episode of when keeping it real…goes wrong.