Major League Baseball Propose BIG Rule Change For 2014 Season [Video]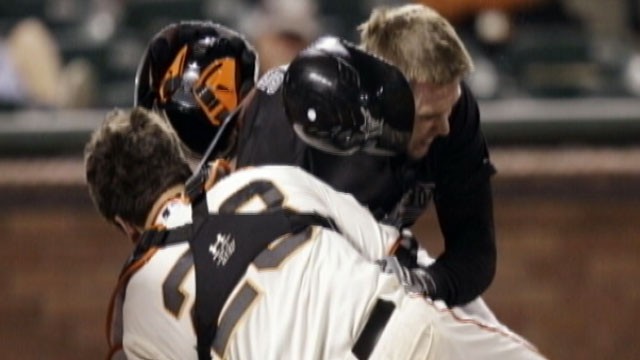 Those that watch baseball see that it isn't quite the contact sport of a baseball or football.
Yet, owners are looking to get rid of one of the most aggressive plays from the sport. Running over the catcher at home plate.
According to ESPN's Buster Olney the following plays will be outlawed for the 2014 season if passed.
• Catchers will not be allowed to block home plate.

• Runners will not be permitted to target the catchers.

• The question of whether or not the plate was blocked or the runner targeted the catcher will be reviewable, with an immediate remedy available to the umpires.

• Catchers or runners who violate the new rules will be subject to disciplinary action.
This could cause for a big change in the game, as players rounding third will now have to react differently to the catcher as he prepares for a play at the plate.
A couple years ago San Francisco Giants franchise catcher Buster Posey was lost for the season after breaking a bone in his left leg and three torn ligaments in his ankle.
Check out the play below followed by other violent plate collisions.