Metta World Peace & Kenyon Martin Get Into Heating Argument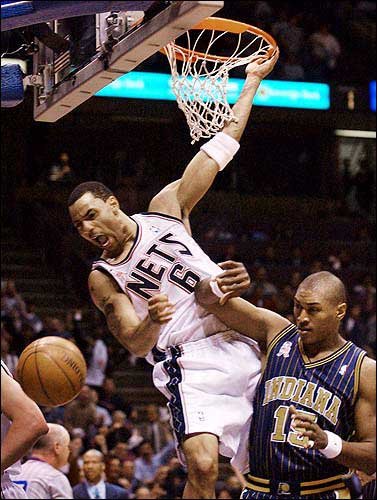 It seems like the pressure of a 3-13 New York Knicks is starting to get the best of the team.
According to ESPN, Kenyon Martin and Metta World Peace got into what is labeled as a "heated" argument before Sunday's game against the New Orleans Pelicans.
According to the report,
The two veteran forwards did not come to blows, but the back and forth was described as "intense" by one source with knowledge of the dust-up.

World Peace and Martin smoothed things over prior to the Knicks' 103-99 loss to the Pelicans on Sunday night, sources with knowledge of the situation.
During the game against the Pelicans, Carmelo Anthony and Iman Shumpert got into an argument on the bench over a missed defensive assignment.
Their next game is against the struggling Brooklyn Nets this Thursday.