Charlotte Hornets Reveal New Colors For 2013-14 Season [Photo]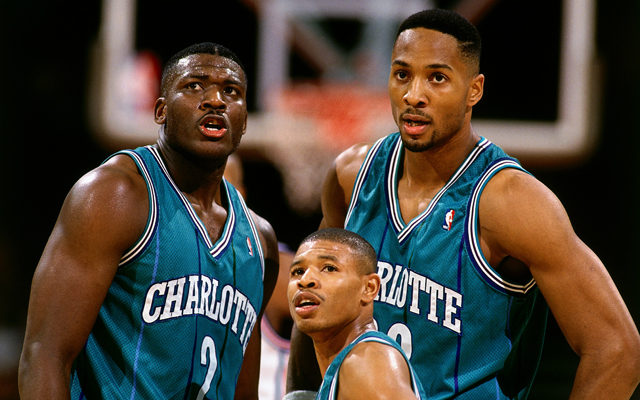 The return of the Charlotte Hornets will be next year.
With that return, we will also see the return of their popular color scheme, which was purple and teal. The colors will remind fans who have endured through many rough seasons, a time where there was always promise.
A time where Alonzo Mourning, Larry Johnson, and Mugsy Bouges ran Charlotte, and excited fans across the nation with their play.
With that Michael Jordan is looking to build a playoff team with a good young core of Kemba Walker, Al Jefferson, and Michael Kidd-Gilchrist.
Their secondary colors will bring a more modernized look to the team with its light blue, black, and gray.
For more information on the "Buzz City" campaign check out their website detailing the complete re-branding.
Watch some of the Charlotte Hornets classic highlights below.