Brandon Jennings & J.R. Smith Go Back And Forth On Twitter [Photo]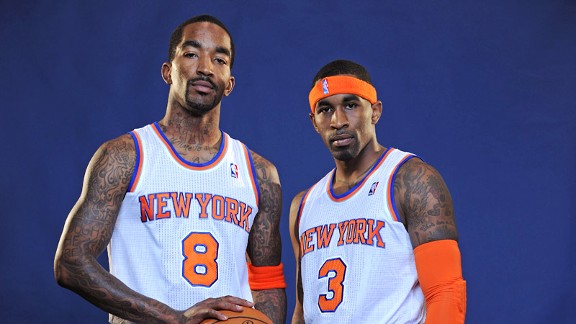 J.R. Smith was a free agent this summer. In negotiations with the New York Knicks on his next contract he requested that the team also signed his brother Chris Smith.
Now the younger Smith tried said that he earned a spot on the team, but he is being paid $492,000 and costing a roster spot for a team struggling for frontcourt help with the loss of Tyson Chandler in what looks like a favor from the team.
Brandon Jennings questioned the move on his Twitter last night, referencing his friends and fellow basketball players Pooh Jeter and Bobby Brown who is playing in China and not finding success with the NBA.
J.R. Smith took offense to the comments and responded to the tweet which was later deleted.
Brandon Jennings tried to clean up his statements, but it seems like he was a bit too late.
Let's just hope this stays on the basketball court. The two play each other Tuesday as the New York Knicks visit the Detroit Pistons.