New York Knicks Owner Guarantees Win; Melo & Woodson React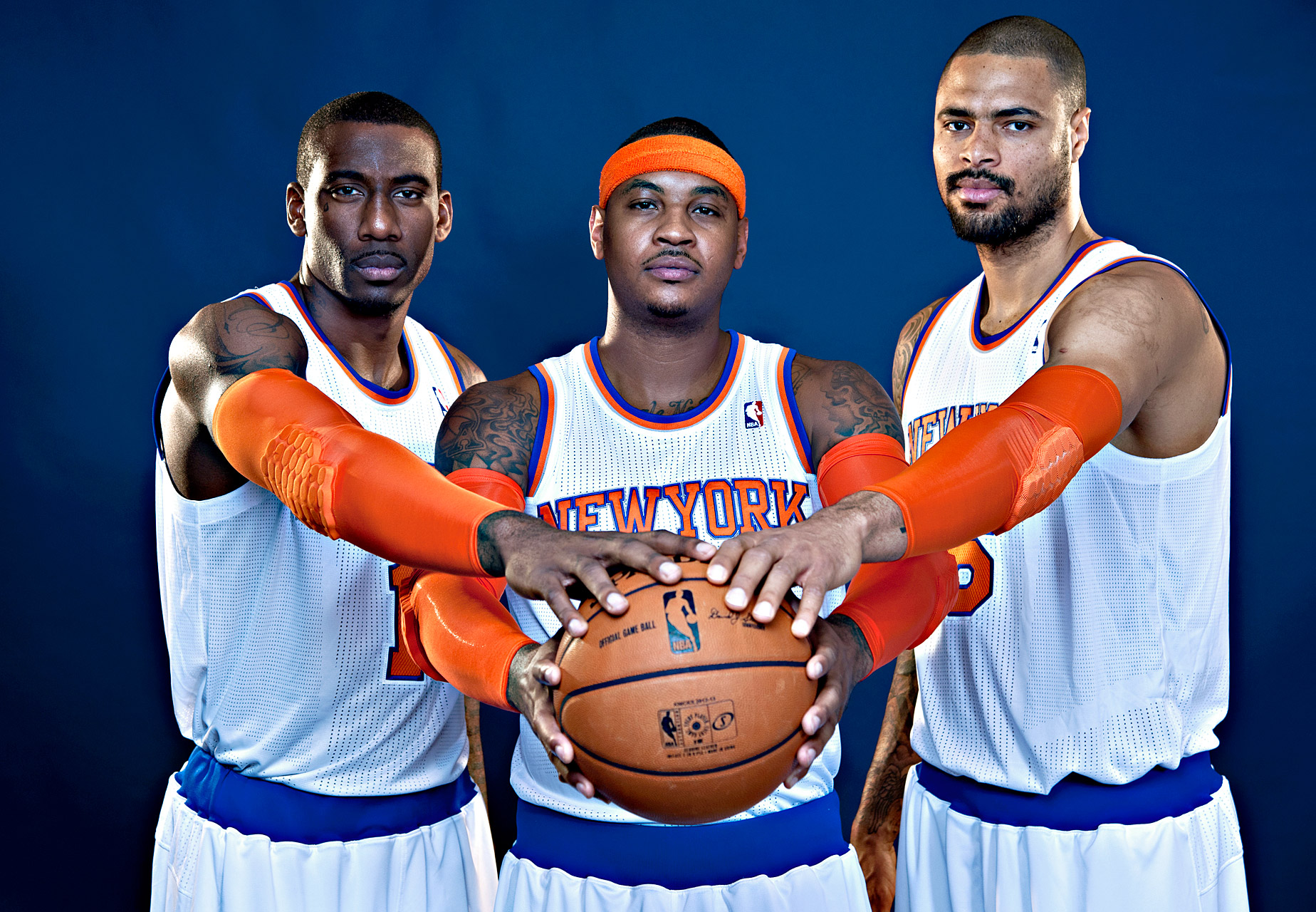 The New York Knicks look bad. Very bad.
With a 120-89 loss to the San Antonio Spurs on Sunday, losing center Tyson Chandler for an extended period of time, and of course the banning of the Knicks dancers the team looks to be searching for an identity and a big win.
This is where Knicks owner James Dolan comes in.
After getting whooped by the Spurs Sunday night, Dolan and his band JD told the crowd that the Knicks WILL win the next game against the Atlanta Hawks.
Carmelo Anthony, who could leave for the Los Angeles Lakers next year as a free agent responded to the extra pressure knowing his team had to wwin this next game.
"He had a concert? I guess we gotta win. The owner said it, I guess we gotta make it happen. We want to win. If he said it, he put the pressure on us to go out there and win the game.."
Knicks head coach Mike Woodson wasn't so loose answering the question, as he heard some of the Madison Square Garden faithful start chanting for his firing, effectively putting the coach on the hot seat for the rest of the year.
"As a coach, I think every time we suit up and step on the floor, we supposed to win. That's  just how I feel as a coach and I want our players to feel the same way, so that's how I feel."
With rumors of New York already looking into the future and trying to snatch Kevin Love when he becomes a free agent in 2015, the team has to to become the elite team they looked like last year as the competition is steep with the surging Indiana Pacers, Chicago Bulls, Brooklyn Nets and reigning champion Miami Heat in the same conference.
You can catch the Knicks at the Atlanta Hawks tomorrow at 8pm.